Who is in line for individual awards?
Submitted by

isport

on Fri, 03/20/2015 - 16:10
With just a few weeks remaining in the Premier League season, things are really heating up at both ends of the table.
The battle for the top four is just as tense as ever and the dogfight to avoid the dreaded drop to the Championship is resulting in the usual managerial casualties.
With so much for Premier League teams still to play for, it is easy to neglect the individual awards that are also due to be handed out in the next few weeks. The Premier League's stars will certainly not have switched their attention to individual prizes just yet, but in this article we look at five of the front runners to win the PFA Player of the Year award.
Harry Kane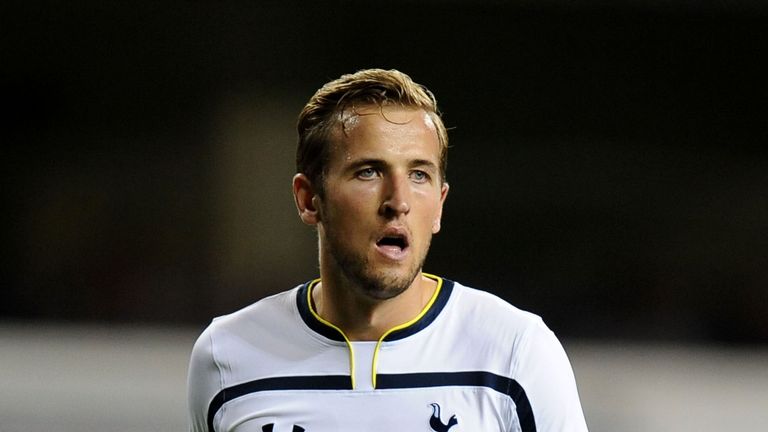 Harry Kane has been the real surprise package of the 2014/15 Premier League season. The 21-year-old Tottenham Hotspur striker is a product of the club's academy system and serves as an example to young English talent as to what can be achieved with hard work and determination.
Recent years have seen the Premier League's best youngsters crowded out of the academy system by talented foreign stars but Kane has stuck to his guns and he, and Tottenham, are now reaping the rewards. Having been named on the Tottenham squad sheet for the first time back in 2009/10, Kane had to wait until 2011 to make his debut appearance in the first team. He then had to wait until 2012/13 to make his Premier League bow.
Whilst waiting for his Tottenham chance, Kane was sent out on loan to Leyton Orient, Millwall, Norwich City and Leicester City and during this time he began to find his feet as a goalscorer. Kane was even awarded Millwall's young player of the year award after scoring nine goals in the 2011/12 campaign. Kane has worked hard throughout his career and is now maturing into a real goalscoring talent.
The man from Chingford notched 26 goals in his first 42 appearances of the season and, after 25 Premier League appearances, he sat third in the Premier League goalscoring charts with 16. Kane's goalscoring exploits have been enough for him to unseat Emmanuel Adebayor in the Tottenham attack, and have helped to push Spurs up in to seventh in the table. If it were not for the front man's outstanding record, things could have been very different for Mauricio Pochettino in his first season in charge.
Kane has been described as the complete centre forward. He is strong, quick, hardworking and deadly in front of goal. Tottenham Hotspur may not be amongst the favourites to win any awards this season, but Kane certainly ought to be. If he continues in this vein of form then he looks set to become a mainstay of the England side for years to come and he could help to bring success back to White Hart Lane.
Diego Costa
Diego Costa struggled for years to make a name for himself in Spanish and Portuguese football. Having been born in Brazil, he found himself turning professional with Braga before being loaned out into the Portuguese second division.
At the age of 18, Costa was sold the Atletico Madrid but was then loaned out again to Celta Vigo and Albecete before being sold to Valladolid without making an appearance for the Madrid club. He was eventually re-signed by Atletico but injury and a loss of form saw him loaned out again - this time to Rayo Vallecano. When he returned to Atletico at the start of the 2012-13 season Sergio Aguero had left for Manchester City and, at nearly 24 years old, it was his last chance to prove himself.
Since that time Costa has not looked back. He always had the strength, size and power to trouble defences but his increased experience gave him a level of maturity that allowed him to see the bigger picture. Costa went on to enjoy a couple of outstanding seasons with Madrid, scoring 36 goals in 52 appearances in 2013/14 as he helped his side win an unlikely La Liga title and reach the Champions League final.
After taking so long to settle in Spain there was some concern that Costa might struggle to adapt to English football when he signed for Chelsea at the start of this season but he has gone from strength to strength.
Now 26-years-old and having finally resolved his international allegiances in opting to play for Spain over Brazil, Costa looks like the classic English centre forward. He is rugged, hardworking and clinical. His aggression may have gotten the better of him on occasions this year but he has been one of the Premier League's outstanding purchases.
The £32m fee that Chelsea paid Atletico looks to be money very well spent and the 18 goals that Costa notched in his first 22 Premier League appearances have been vitally important in lifting Jose Mourinho's side to the summit of the Premier League. Costa is 5/4 with betfair in the football betting to finish as the Premier League's top goalscorer in competition with the likes of Kane and Aguero.
Alexis Sanchez
Arsenal have enjoyed a mixed season, crashing out of the Champions League at the hands of Monaco but reaching the semi-finals of the FA Cup and looking well set to qualify for next season's Champions League for the 18th time in succession.
In the league, the Gunners have recorded a number of memorable victories, including a 2-0 away win at Manchester City and a 5-0 thrashing of Aston Villa. Arsene Wenger's team have shown increased defensive strength and control this season, whilst also playing attractive football and constantly looking dangerous in attack.
Had it not been for odd lapses in concentration, such as the hugely disappointing derby defeat to Tottenham Hotspur, Arsenal would have been in contention for the title but, as it is, they are most probably fighting for second place.
One man who has been central to everything that Arsenal have achieved and has been a pivotal part of their success is Alexis Sanchez.
The Chilean forward began his career playing for Cobreloa, the club with whom he had emerged as an academy product. After impressing in South America, he was snapped up by Italian side Udinese, with whom he scored 21 goals in a three-year spell. After impressing in Serie A and representing Chile in the 2010 World Cup, Sanchez was snapped up by Spanish giants Barcelona for a record £25m.
This was the highest fee ever paid for a Chilean. Sanchez enjoyed three successful seasons at Barcelona, winning La Liga, the Copa del Rey, the Supercopa de Espana, the UEFA Supercup and the Fifa Club World Cup. But the arrival of Luis Suarez from Liverpool following the 2014 World Cup meant that his future opportunities would be limited.
Sanchez arrived at Arsenal in July 2014 for a fee of £35m and immediately fitted into Arsene Wenger's pattern.
At just 5'6", Sanchez looked like another tricky, diminutive attacker. He was undoubtedly skilful but, on the face of it, he seemed lightweight and it was hard to see what difference he could make to the Gunners. However, as soon as he pulled the red shirt on, it was clear just what a talent Wenger had brought in. Sanchez is an outstanding finisher and has the kind of pace that scares defenders. He is also an intelligent footballer and can help to find space for others.
Aside from that, he is one of the most hardworking forwards in the Premier League, he constantly tracks back and battles for possession. He may not be much to look at but he plays like a man twice his size. After 25 Premier League appearances, Sanchez has scored 13 goals. If he can keep that kind of form up over the coming weeks, then he will be in with a huge shout of taking home a prize at the end of the season.
David de Gea
Manchester United have come under real criticism since Louis van Gaal took the reins in the summer. The Red Devils have looked sluggish in attack and have lacked the penetration to break teams down.
The recent 3-0 victory over Tottenham may prove to be a turning point but, other than Wayne Rooney, there has been little to shout about going forward. The likes of Angel Di Maria, Robin van Persie and Radamel Falcao have failed to shine and United have never looked likely to challenge for the title.
In addition to the faults in attack, Van Gaal's side have also looked lacklustre in defence, with the likes of Chris Smalling, Phil Jones and Antonio Valencia all coming in for criticism. The latter was particularly targeted following United's FA Cup defeat at home to Arsenal.
Despite all the problems in attack and defence, United are still in the Premier League top four and they did put together a ten-game unbeaten run in the league after a 1-0 defeat to Manchester City in November's derby game. For most United fans, there is one man responsible for maintaining the challenge and that is goalkeeper David de Gea.
Having started nervously under Sir Alex Ferguson, looking as though he may add to the long list of men who failed to make their mark as United number one, De Gea has matured into arguably the best goalkeeper in the world. When he signed for the club from Atletico Madrid for £18m in 2011, the weight of expectation was clearly too much to take. As a 20-year-old, he struggled to command his penalty area and he looked short on confidence.
Now, at 24-years-old, he looks like a man who United could build their defence around over the next ten years, although Real Madrid are rumoured to be interested. He has been outstanding this season, particularly in the club's wins over Everton and Liverpool. If United can hold on to a top-four spot, then he will be able to take much of the credit.
John Terry
John Terry has always been a player who divides opinion, but love him or loathe him there is no way you can ignore the contribution he has made to Chelsea over the years.
After the departures of Stamford Bridge legends Frank Lampard and Ashley Cole in the summer, it seemed almost inevitable that Terry would fade into the background and be pushed further back in the pecking order. But he has defied expectations to enjoy one of his best seasons to date.
After surviving numerous controversies and maintaining his place in the team through re-organisations aimed at moving on the 'old-guard', Terry is arguably more important to Chelsea now than he has ever been in the past.
Terry has enjoyed huge success at Chelsea, winning the title on three occasions, the FA Cup five times and the League Cup three times. In Europe, Terry was part of the squad who won the Champions League in 2012, although he was famously suspended for the final, and was in the team who lifted the Europa League a year later.
A former England captain, Terry leads by example in tackling hard, battling for every header and tracking back tirelessly to prevent his team from conceding. Over the past couple of seasons, Terry has formed a strong partnership with Gary Cahill and has helped to develop the former Bolton man into one of the Premier League's best centre halves. Despite constant clamours for a recall, England fans will probably never see Terry in the Three Lions shirt again. Terry was named PFA Player of the Year in 2004/05.
In that season, Jose Mourinho's first in charge at the Bridge, Terry captained the side to a League Cup triumph followed by a Premier League title. Having already won the League Cup this year, with Terry scoring in the final, the chances of history repeating itself 10 years on seem increasingly likely with every Chelsea victory and every commanding performance from their captain.